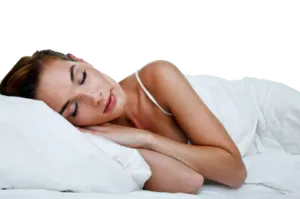 The majority of what we know about sleep apnea comes from research done in the past decade. One fact that has become evident is that there is now a clear link between sleep apnea and cardiovascular problems. It's possible that the constant fluctuation in blood oxygen levels caused by sleep apnea may contribute to arterial inflammation, blood flow obstruction, insulin resistance, and, increased hypertension and cardiovascular-related events.
When left untreated, sleep apnea can have life-threatening cardiovascular consequences by causing high blood pressure, abnormal heart rhythms (arrhythmias), and increased risk of heart attack and stroke. Sleep experts consider sleep apnea to be as great a risk factor for cardiovascular disease as cholesterol, smoking, hypertension, and diabetes.
Sleep apnea can also contribute to memory problems and problems at work and automobile/truck-related accidents due to fatigue. Researchers have also linked sleep apnea to erectile dysfunction and obesity, triggered in great part by the disturbed sleep states caused by sleep apnea.
Dr Feghali has taken special interest in sleep apnea over ten years ago, due to personal reasons involving family members.  Dr Feghali is a member of the American Academy of Dental Sleep Medicine (AADSM), and attends yearly courses on the science of treating Obstructive Sleep Apnea (OSA).   Our staff is also versed in the treatment modalities of Sleep Apnea and cross coding to file claims with medical insurance companies for reimbursement.
Our office works closely with sleep specialists and local physicians who are licensed to diagnose Sleep Apnea.  After determining the patient is not able to utilize a CPAP machine, a prescription is written by the physician, (required for Insurance reimbursement), and that is when we take over.
We utilize several different types of adjustable Oral Appliance Therapy (OAT) devices that are FDA approved.   We also monitor the efficacy of our Oral Appliance Therapy devices by performing timely in-home night studies with our own equipment.
If you or a loved one snore, are diagnosed with sleep apnea but prove CPAP intolerant, please contact our office.   Dr Feghali and his staff are uniquely qualified to consult with you, file with medical insurance companies, and monitor the efficacy of OAT devices to help you maintain optimal health.  We look forward to serving you.